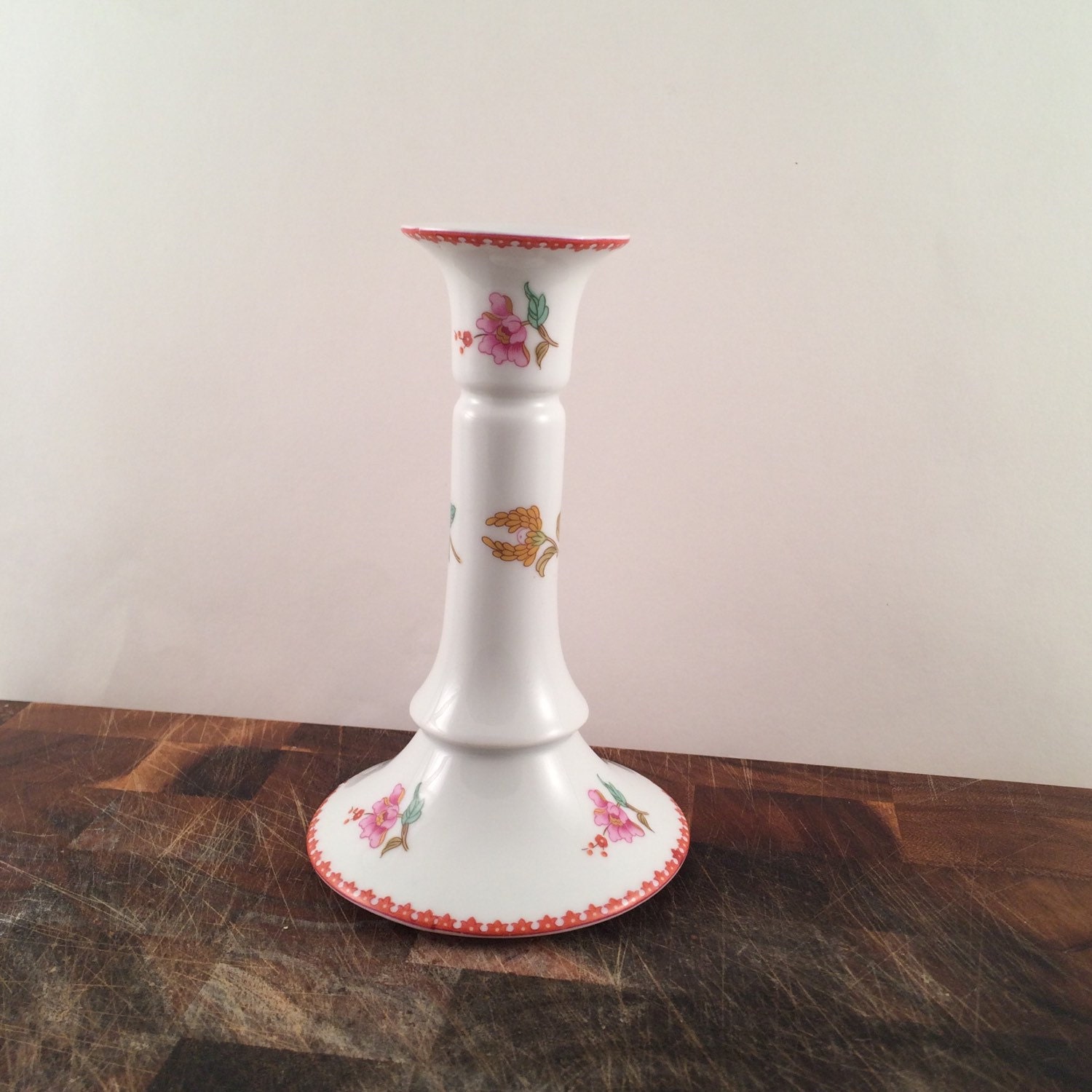 This vintage Limoges candlestick is newest item added to our shop.
This is an exquisite hand painted Limoges porcelain candle stick with a floral design and makers mark. It is a rare artistic piece!
Details:
Circa 1950's with a green rectangular makers mark under glaze.
Size: 5 7/8″ high
Condition:Very good
This would make a stunning addition to your home decor and a lovely talking point.
Free shipping is available until 30 November 2015. Use code "VFSHIP".