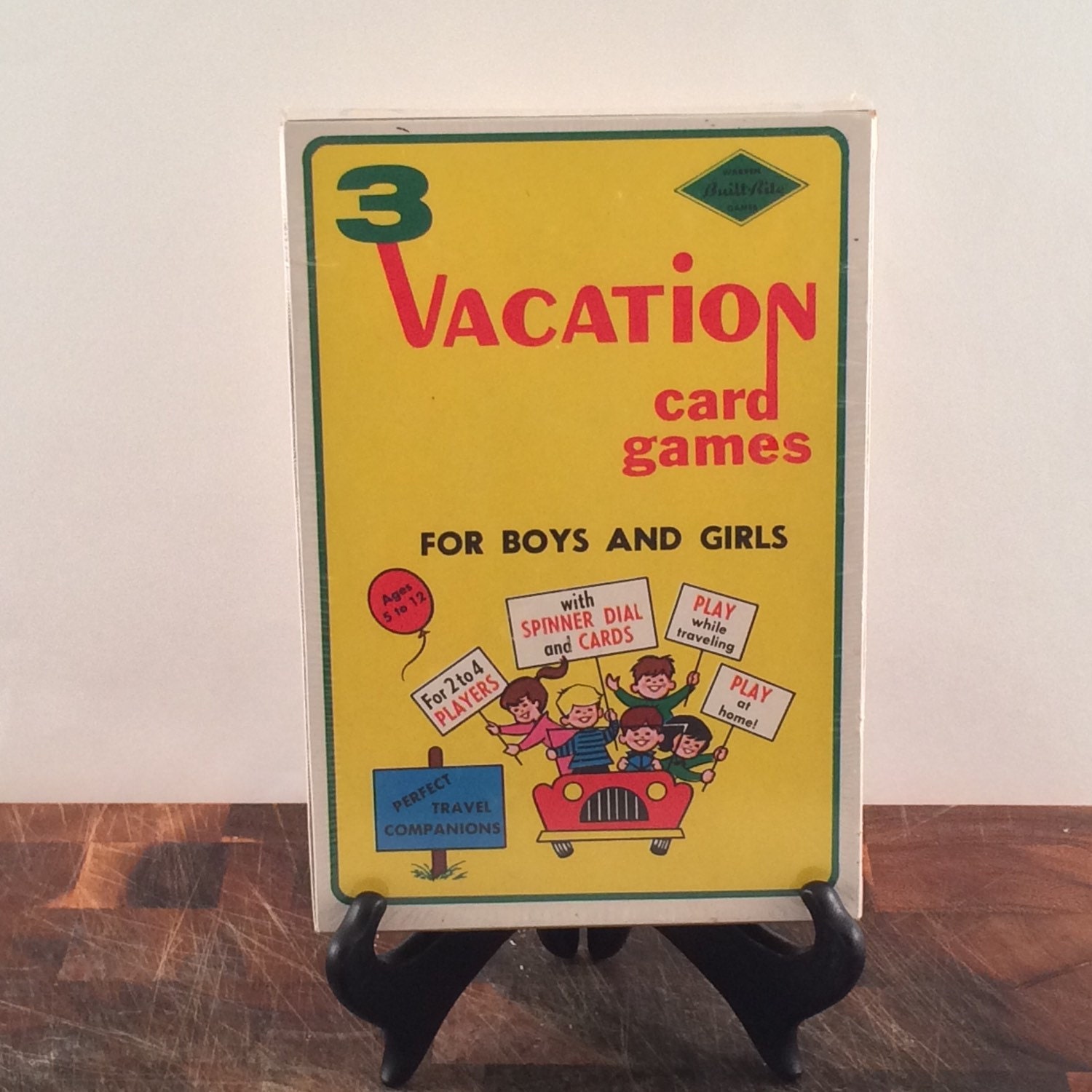 This Built Rite "Vacation card games" is the newest item added to our shop. It's from the 1950's and is amazingly still in shrink wrap and in good condition.
We think this would make a fun stocking stuffer for children and adults over the age of 5. There are instructions on the back for how to play all 3 games. Go on and let the child inside shine!
Use code "VFSHIP" at checkout to receive free shipping until 30 November 2015.