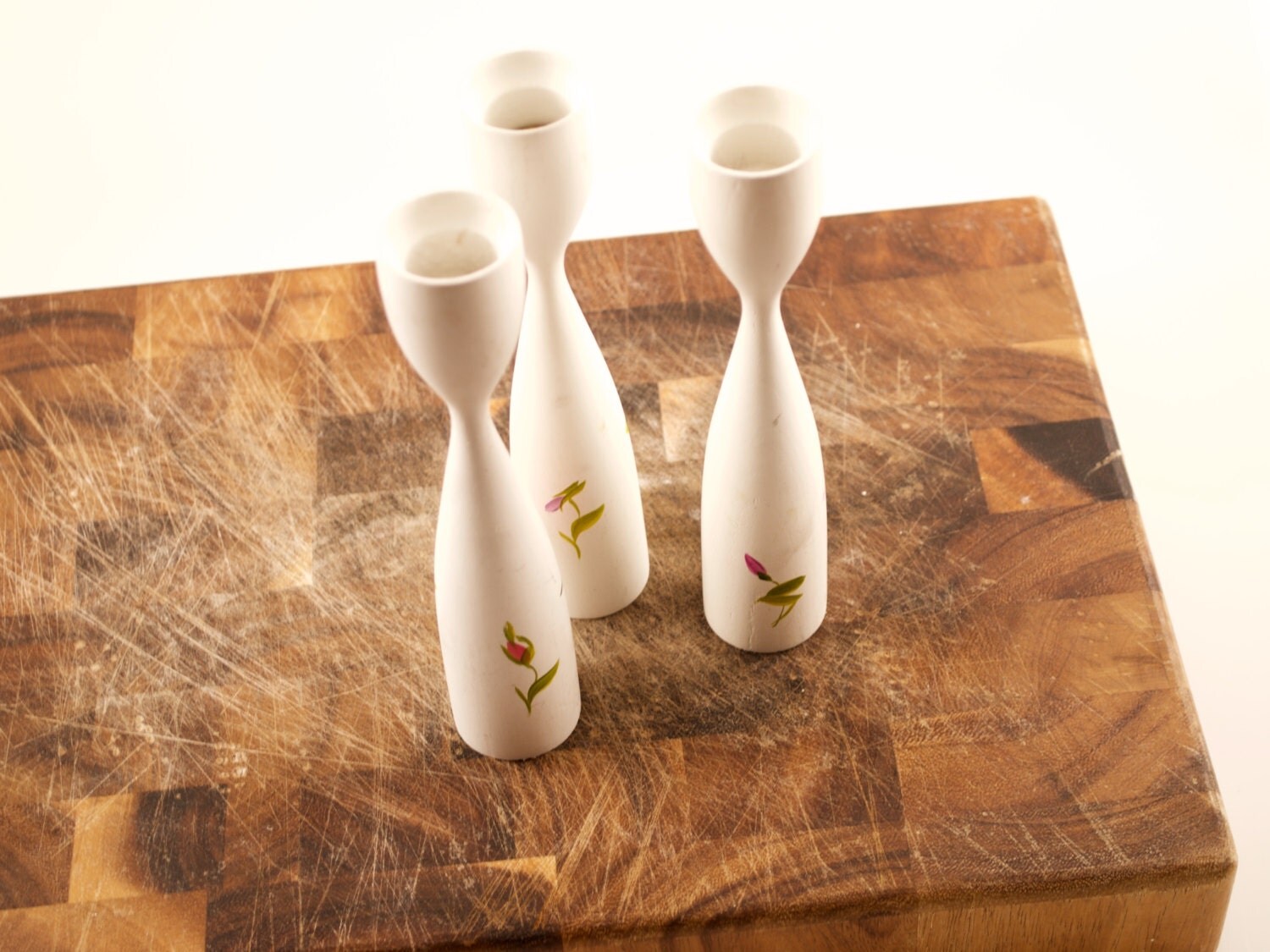 I have always been fond of the simplicity in Scandinavian design, and these Mid Century Danish candlesticks are just the ticket. Made from wood (? teak possibly) and painted a lovely shade of white, they feature stunning hand painted florals.
These would look great on a table at Easter in the Spring or perhaps even in the summer. The glow of the candle light is all you need to add to make this a perfect part of your home decor.
Do you have a favourite design period or perhaps a favourite design style inspiration?